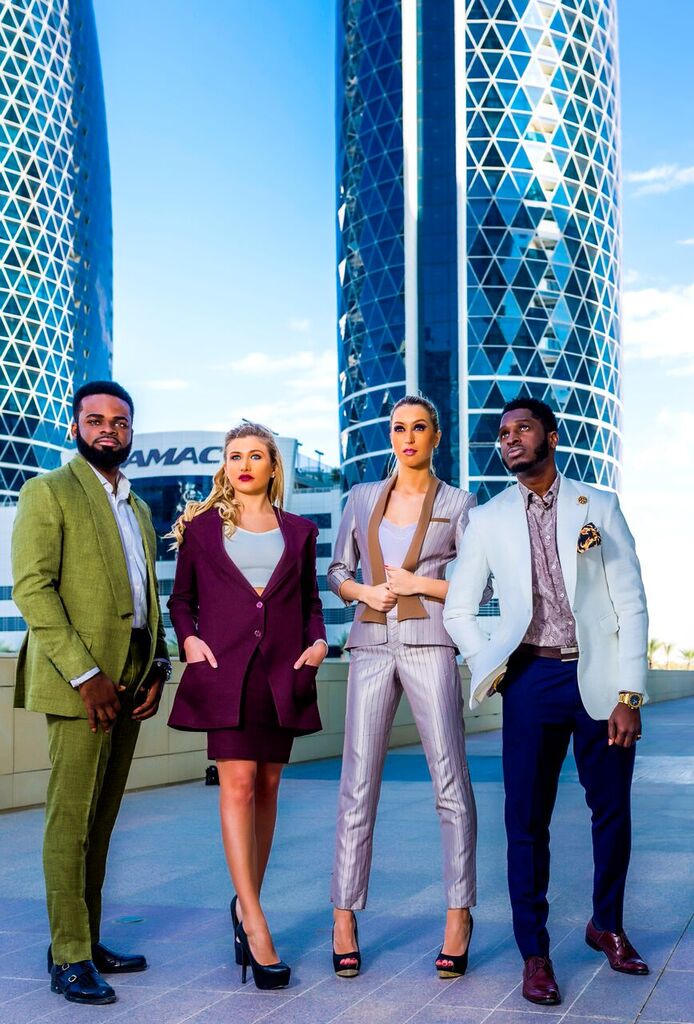 I kicked off this series last week with the designers showcasing at the 2016 edition of Africa Fashion Week Nigeria, as promotion towards the event and also for attendees and fashion enthusiasts to get an insight into their brands.
This edition features budding designer, Bankole Thomas, who makes clothing for both genders. The Bankole-Thomas brand has been around for a while. I have been familiar with it for a couple of years but is gradually picking up, buzz-wise, with celebrities getting spotted wearing the brand and also with its inclusion as a designer showcasing in July.
Read up on our chit-chat.
15QWG: How do you stay up to date with fashion?
BANKOLE THOMAS: I subscribe to major fashion magazines, blogs and use the social network positively.
15QWG: Who, in your life, made a difference to influence you into designing and what made you decide to pursue a career in fashion?
BANKOLE THOMAS: Biodun Fatoyinbo is a major influencer. He literally brainwashed me out of mediocrity and 'local champion' thoughts. He's the Senior Pastor of COZA. I don't see fashion as a career. I consider being a chartered accountant a career. Fashion for me is like a mandate. I have had no choice than to take it up, and that is what I have done successfully without struggling.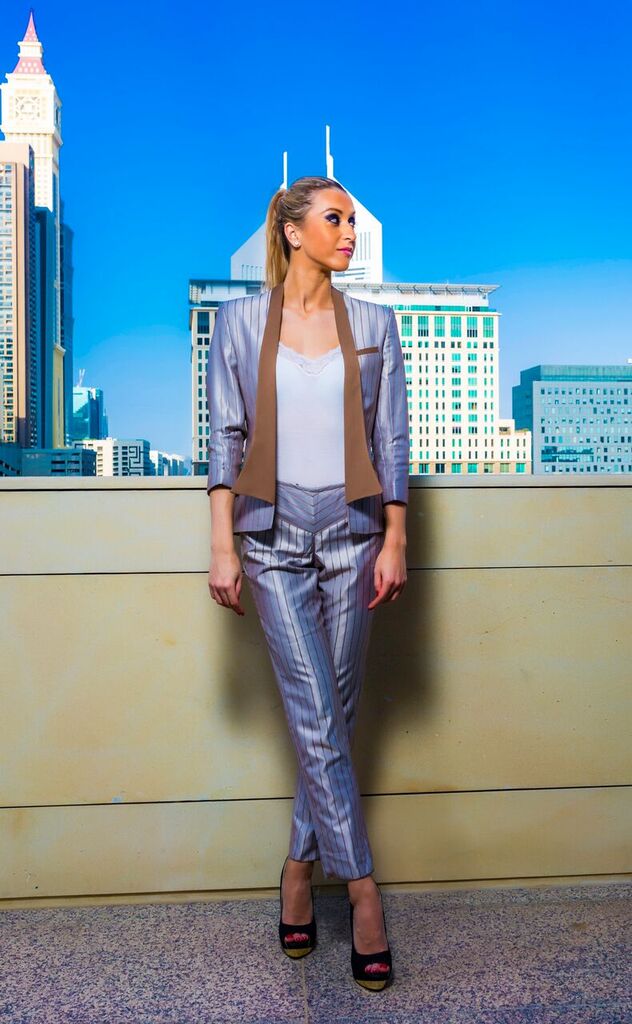 15QWG: What are the current trends you have been able to infuse into the collection you will be showcasing at AFWN 2016?
BANKOLE THOMAS: The collection is centered on Love, Unity and Betrayal as seen with the disciples. I've been able to play with colours and lapels for the male clothing and I guarantee you that you will be seeing the collections used at major weddings in the half part of the year.
15QWG: Do you consider yourself stylish?
BANKOLE THOMAS: Yes. Very stylish.
15QWG: How would you describe your personal style?
BANKOLE THOMAS: Confidence. Volume. Class.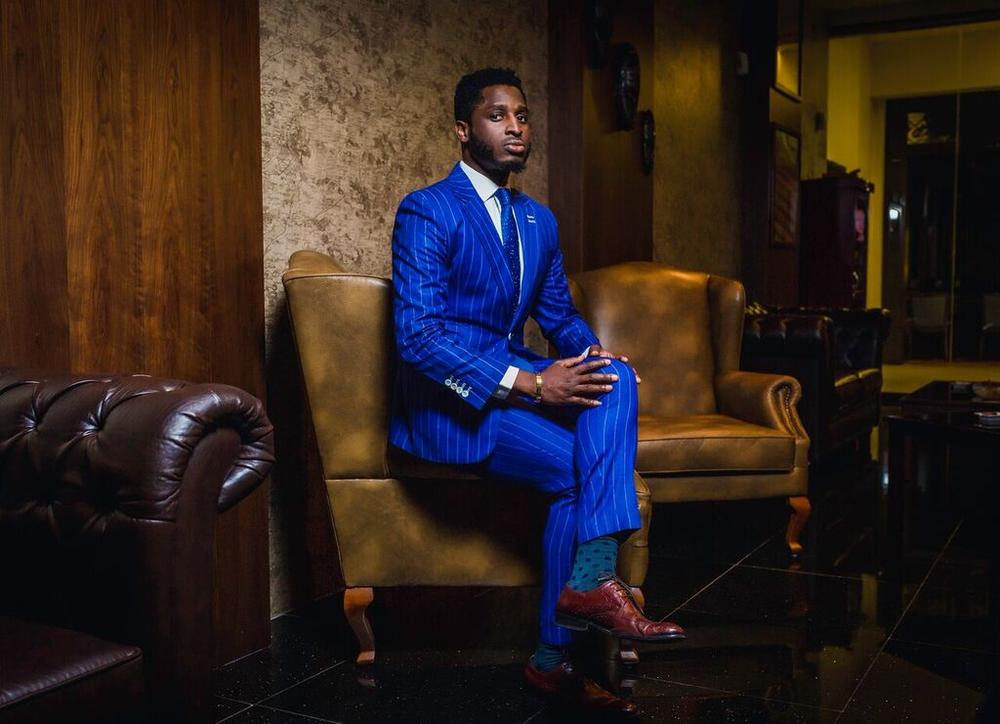 15QWG: How do you create clothes without having to infuse your personal style into them?
BANKOLE THOMAS: My philosophy about design is that every piece is an experience and because style is very personal, I need to design from a stand point of need. That is the only way I'm able to make sales.
15QWG: What hobbies do you have that relate to your career as a fashion designer?
BANKOLE THOMAS: I like to travel.  This works actively on my inspiration.
15QWG: How do you become inspired for a certain design/collection?
BANKOLE THOMAS: Acknowledgement is the button of operation. Knowing that, each time I wake up, I decide to walk in the conciseness of creativity then I put my mind to it and allow God to inspire me.
15QWG: Do you try to keep up with the trends or you just create yours?
BANKOLE THOMAS: Sincerely, I do both.
15QWG: How do you come up with your design concepts? Are they more of freestyles or actually planned out?
BANKOLE THOMAS: 70% planned.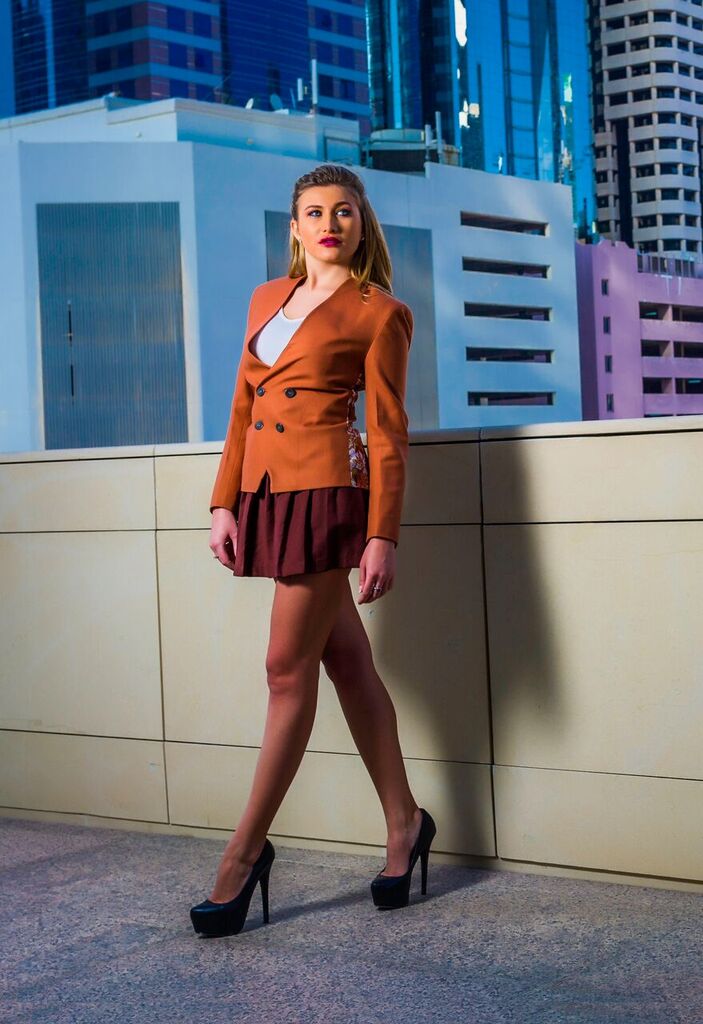 15QWG: The Bankole-Thomas brand is into male and female apparel. How do you keep up with churning out collections, satisfying both genders? Does it get exhausting?
BANKOLE THOMAS: You know, I worked in an audit firm as a chartered accountant. Nothing was really easy there – crazy deadlines and reports. It's the same here. It's not like it's easy but the passion made it worth it.
15QWG: What is the simplest design you think could be in for all seasons?
BANKOLE THOMAS: A notch lapel, double vent, black suit and a white shirt – with reference to Tom Ford.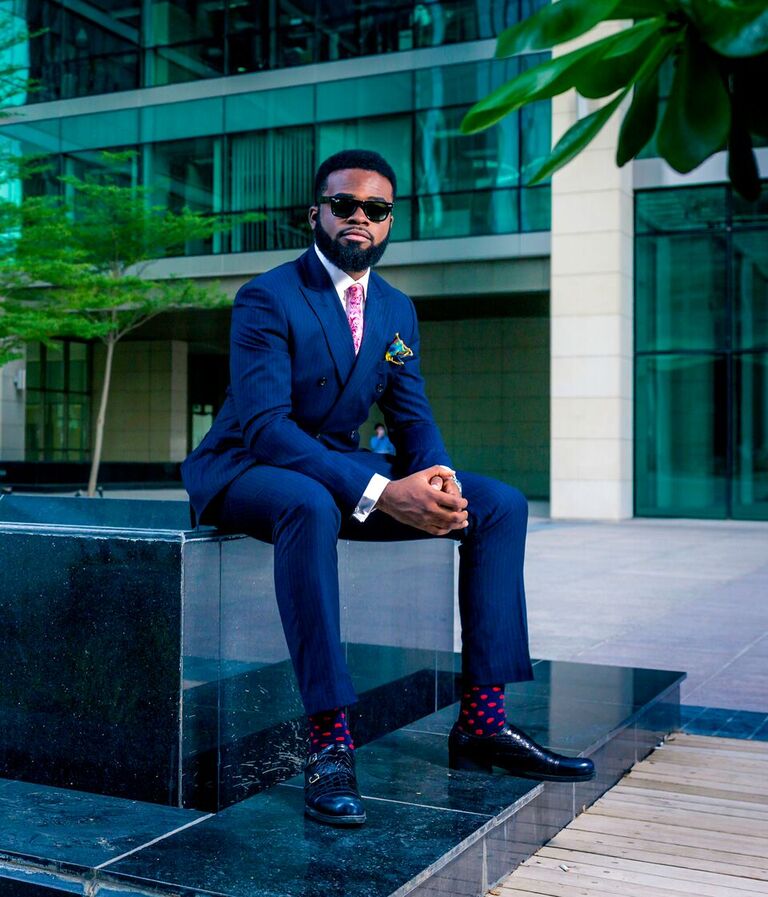 15QWG: What should we all look forward to from you during Africa Fashion Week Nigeria 2016?
BANKOLE THOMAS: Entertainment. Fashion. Music.
15QWG: Describe Africa Fashion Week Nigeria in one word.
BANKOLE THOMAS: Metamorphosis.
15QWG: On a lighter note, perfume or deodorant?
BANKOLE THOMAS: Perfume…oil to be precise.
Thank you for letting GlamOfficial into the world of Bankole Thomas.
GlamOfficial is an official blog/media partner for Africa Fashion Week Nigeria 2016.