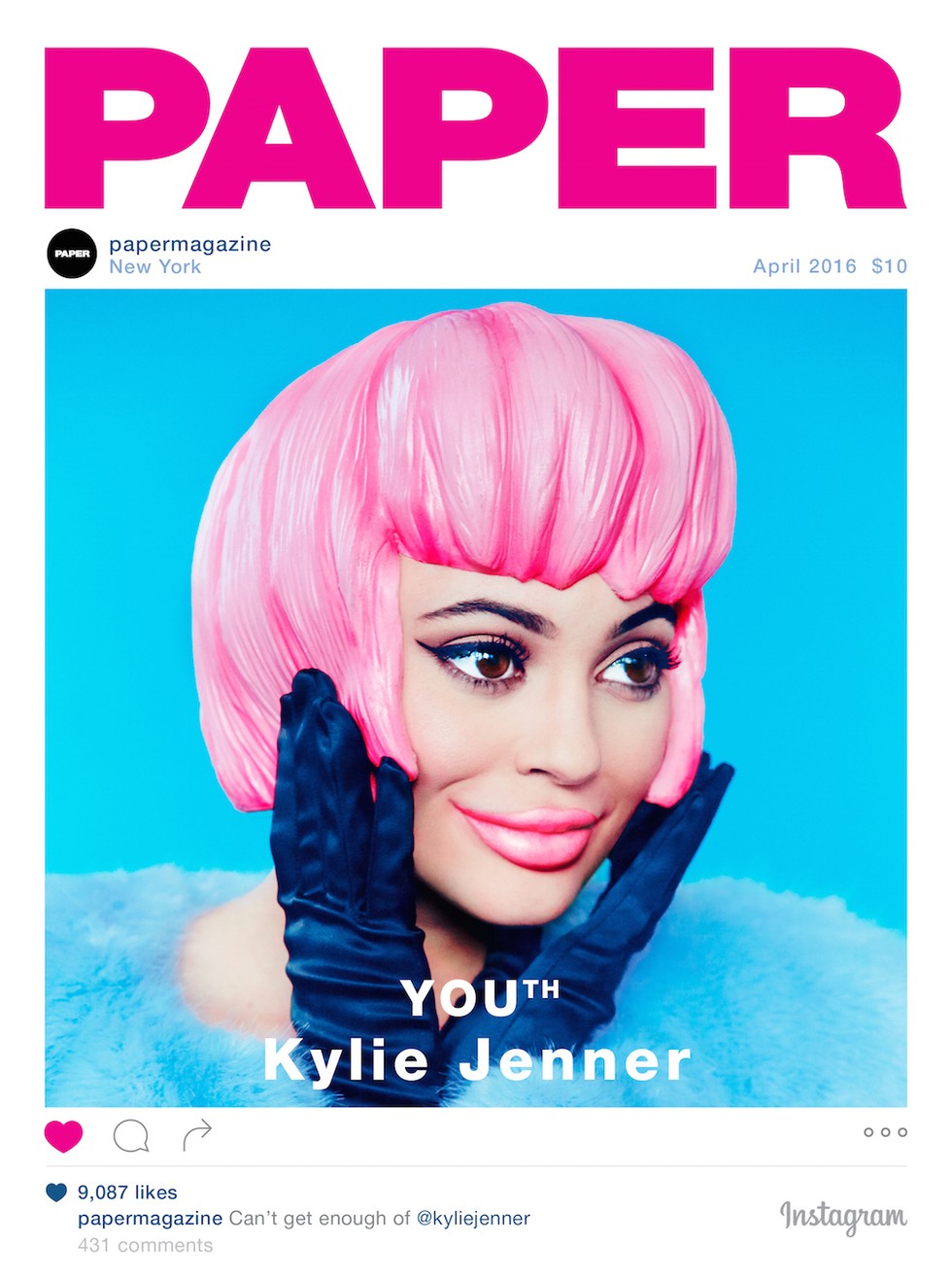 It's pink. It's popping. It's KYLIE JENNER.
Arguably the most famous 18yr-old in the world, she is a beauty on the colorful cover of Paper Magazine's instagram-themed April edition which is tagged 'YOUth'.
Photographed by Erik Madigan Heck, Kylie shares her thoughts on fame, family and the future. The issue, according to Paper, also features young creatives shaping culture who guest-edit a stacked collection of art, essays, photos and more. "We meet the leaders of the new generation (aka the cool kids we all follow on Instagram); and hang out with the bands and singers whose music provides the soundtrack to our nights right now."
The magazine  will hit newsstands on the 12th of April. Meanwhile, I am excited about this cover. #Simplydope!